Swindon's Great Western Hospital warns over A&E misuse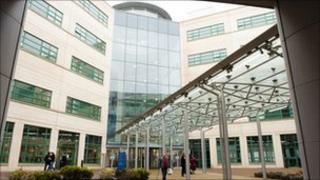 Managers of Great Western Hospital in Swindon have warned patients to only use the emergency department if they have an urgent medical problem.
The warning came after the hospital revealed people had attended the department with colds and insect bites.
From 1 June, patients who have non-urgent conditions will be sent to be treated at more appropriate facilities.
A spokesman said the department's role was to treat people with "serious or life threatening illnesses".
Philip Mayes, NHS Swindon's urgent care leader, said many illnesses could be solved by visiting a chemist.
"The teams are faced with having to deal with cases such as coughs and colds, backache, and upset stomachs on a daily basis.
"[These are] conditions that often could be dealt with through a trip to the high street chemist or by visiting other local services."