'Jungle drums' probe at Wiltshire Council 'unfair'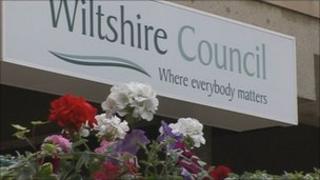 A report into how a council dealt with a racism complaint after the phrase "jungle drums" was used at a meeting has found its investigation was unfair.
The complaint was made after the phrase was used to describe gossip during a public meeting at Wiltshire Council.
An equality campaigner present found the comment to be racist and offensive. The authority investigated and found it was a valid complaint.
However, a report has now said that investigation was carried out unfairly.
Anna Farquhar, of the Wiltshire Involvement Network (WIN), which consults on health and social care services with user groups, used the phrase at a meeting held in Potterne Wick, near Devizes, on 10 August 2010. Ms Farquhar apologised at the meeting.
'Inappropriate language'
However, Sonia Carr, of the Wiltshire Racial Equality Council, who was present, made a formal complaint to the council.
Following the complaint, the Conservative-controlled council started an investigation. They upheld the complaint as the subsequent report found "inappropriate language" was used.
In a review of the investigation, council lawyers have said that the original inquiry did not adequately take in both sides of the argument.
Their report said the procedure for handling similar complaints in the future should be overhauled and council staff should receive more training in order to correctly deal with such matters.
Wiltshire Council Chief Executive, Andrew Kerr said: "We're making sure that the procedures ensure that the laws of natural justice are undertaken and everyone is spoken to regarding the investigation before any report is written, or before any investigation is concluded.
"We'll also make sure that staff are trained appropriately."