Wiltshire's smallest school set for closure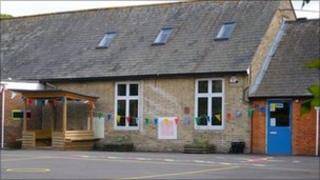 A council is set to decide to close Wiltshire's smallest school at a meeting on Tuesday.
Grafton Church of England Primary School, near Marlborough, has just 12 pupils.
With no new applications for September and "no signs of future growth" in pupil numbers, Wiltshire Council wants to close the school in August.
The Conservative cabinet is expected to approve the closure after a public consultation produced one objection.
Pupil numbers at the school reached a peak of 35 in 2007 but have since declined.
The council said that although more than 60 children lived in the school's catchment area there have been "no applications for reception places" for September this year.
A report by the Department for Children and Education said the decline in pupil numbers was "adversely affecting the quality of education".
One objection
And in January it was decided that it was no longer possible to "sustain the school".
A six-week public consultation on the proposed closure ended on 2 June.
One objection was received from a potential local resident who said falling numbers were as a result of the school not being "a feeder school for the well-respected St John's school in Marlborough."
If the plans are implemented, the primary school will close in August 2011, at the end of the academic year.
Great Bedwyn Church of England Primary School has been named as the designated primary school for the area currently served by the school.