Wiltshire lorry driver jailed for fatal crash with van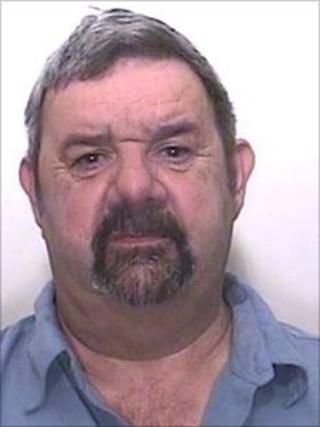 The driver of a recycling lorry who killed two men when he performed a U-turn on a dual carriageway in Wiltshire has been jailed.
Swindon Crown Court heard Brian Coleman, 59, misjudged the speed at which Gareth Jones and Philip Wicks were approaching in a van.
Coleman, of Cornflower Close, Calne, was convicted of causing their deaths by dangerous driving after a trial.
He was sentenced to two three-year terms in prison, to run concurrently.
He was also handed a three-year driving ban.
The court heard that Coleman, who had an unblemished driving record for more than 30 years, had pulled into a lay-by at Pretty Chimneys, between Chippenham and the M4, at about 0700 BST on 29 June last year.
He decided to perform a U-turn though a gap in the central reservation to collect recycling from properties on the other side of the road.
The move was permitted and he had done it before, the court heard.
A Ford Transit van, driven by Mr Jones, 25, smashed into the lorry at about 70mph, the court was told.
Mr Jones and his boss Mr Wicks, 30, suffered fatal head injuries.
Sentencing Coleman, Judge Douglas Field said: "I do take into account the Transit van was driving in excess of the allowed speed.
"It appears the van did not brake at all as it was coming towards you. It took no action.
"The families of Mr Jones and Mr Wicks have lost their loved ones.
"They were both young men with the rest of their lives ahead of them. They are greatly missed."
Speaking outside court, investigating officer Mark Morrison said the constabulary's thoughts were with the families of Mr Jones and Mr Wicks.
"Although the manoeuvre performed by Brian Coleman was not specifically prohibited by law, it is the responsibility of every driver to ensure that before carrying out any manoeuvre, it is safe to do so.
"A report on the collision, which includes issues surrounding the road layout, will be submitted by Wiltshire Police to HM Coroner for Swindon and Wiltshire and Wiltshire Council," Mr Morrison added.