Swindon project aims to trace photographed children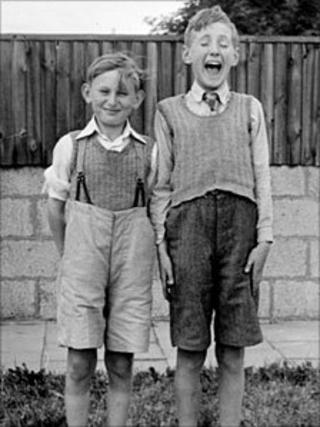 A new exhibition is trying to find the children who appeared in photographs taken by a Swindon photographer more than 50 years ago.
Albert Beaney cycled the streets of Swindon between 1940 and 1960 taking photographs of children and offering them for sale.
A £25,000 project is now trying to track down and interview some of the people he photographed.
The results will be exhibited at Artsite in Swindon in August.
The Back to Black and White Project is being organised by Create Studios, the Swindon Museum & Art gallery and Swindon Youth Forum with a Heritage Lottery Fund of £25,000.
Marilyn Fitzgerald, from Create Studios, said they were keen to hear from anyone who could "tell us more about these archive images".
"It was kind of a little business for him obviously but he just took so many - he was so prolific," she said.
"So there are 40,000 and they've been kept in boxes in the museum for a very long time and now we've got some money to do something with them, which is brilliant."
More than 130 young people, aged between 11 and 16, are involved in the task of tracking down and interviewing some of the subjects of Mr Beaney's archive.
Local historian Bob Townsend has discovered he was photographed in 1946.
"It was a great surprise to find one with me and my brother in it," he said.
"I didn't even recognise myself to start with."
He has urged anyone who remembers having their picture taken to come forward.
"As a member of the Swindon Society it's great to see young people take an interest in the history of Swindon and this collection of images has many great stories to tell," he said.
An exhibition featuring the Youth Forum's work along with the Beaney photographs will go on display at the Artsite Gallery in Swindon in August.