Contaminated water closes steam pumps in Wiltshire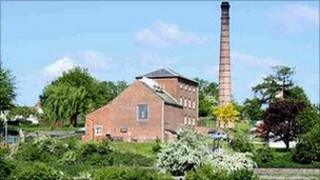 A 19th Century working beam engine in Wiltshire has been forced to close due to a failure in its water supply.
Crofton Pumping station, near Marlborough, has been closed after tests revealed that the site's water source was contaminated.
The source, a deep level borehole, provides water to a cafe, toilets and cottages at the historic attraction.
The Kennet and Avon Canal Trust said everything was being done to restore normal service as soon as possible.
The pumping station, built in the 1800s, is run by Canal Trust volunteers as a museum exhibit.
In a statement, the trust said: "Routine tests on the water this week have revealed that the water is contaminated.
"Following discussions with Wilshire Council, further tests will be undertaken and the source of the deep-level problem investigated and appropriate action taken."
Until the problem is resolved, boaters on the Kennet and Avon canal are being advised to collect water from Great Bedwyn Wharf or Wootton Rivers Lock.