Salisbury garden named after polar bear victim Horatio Chapple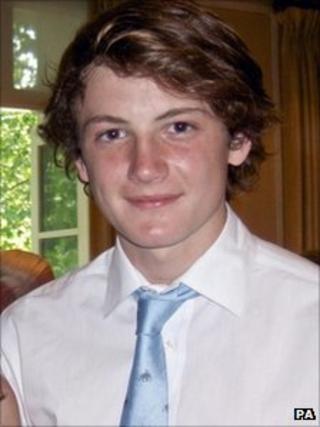 A new garden at a hospital in Salisbury is to be renamed 'Horatio's Garden' in memory of Horatio Chapple, who died in a polar bear attack in Norway.
The £150,000 rehabilitation area will be for patients at the Spinal Treatment Centre at Salisbury District Hospital.
The 17-year-old, from Bishopstone, wanted to study medicine and had volunteered at the Spinal Centre.
But after he was killed last August, his parents set up a memorial fund to benefit the centre's garden appeal.
The Spinal Treatment Centre had been planning for some time to create a 'Jubilee garden' to provide "a change of scene from the hospital environment".
And Horatio, whilst volunteering at the centre, had been involved in conducting a survey to find out what patients wanted from the garden.
But following his death, on a trip organised by the British Schools Exploring Society (BSES), the centre decided to rename the garden 'Horatio's Garden'.
His father, David, a consultant spinal surgeon at the centre, said it had provided "a positive focus at this time of great tragedy".
"The support for the appeal has given us comfort," he said.
"Horatio was excited about the project and wanted to help people.
"And it is wonderful to know that Horatio's name will be forever associated with the garden at the Spinal Centre."
More than £80,000 has already been donated to the memorial fund, and the first phase of the project is expected to be completed by next summer.
The centre treats patients with spinal cord injuries from across the south and south west of England.