New Bishop of Salisbury enthroned in cathedral ceremony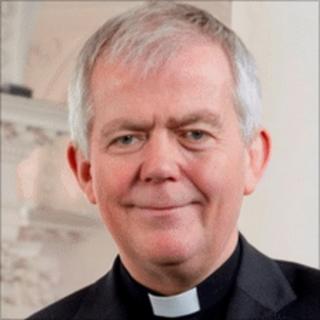 The new Bishop of Salisbury has been enthroned in a service at Salisbury Cathedral.
The Right Reverend Nicholas Holtam gave his first sermon at the cathedral as part of the ceremony.
He became the first Church of England clergyman married to a divorcee to be made a bishop, following a rule change by the General Synod.
Bishop Holtam said it was "a great day of celebration for the church in Wiltshire".
He took over the position from the Right Reverend Dr David Stancliffe who retired after 17 years in 2010.
As well as Wiltshire, the diocese of Salisbury covers most of Dorset and areas of Hampshire and Devon.
About 1,600 guests, including business leaders and the chief fire officers from Wiltshire and Dorset, witnessed the ceremony.
Previously Bishop Holtam was the vicar of St Martin-in-the-Fields in London.