Man arrested over theft of Tidworth war memorial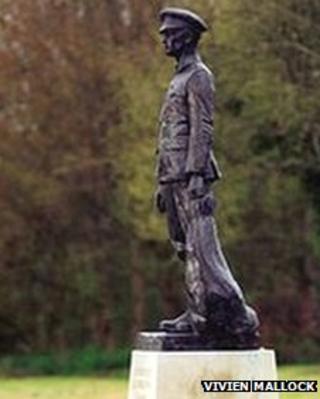 A 22-year-old man has been arrested following the theft of a bronze statue war memorial in Wiltshire.
The First World War soldier figure, believed to be worth £10,000, was taken from the grounds of the Royal British Legion in Tidworth a fortnight ago.
Wiltshire Police released the man on bail pending further enquiries.
Sculptor Vivien Mallock, who created the original 4ft high (1.2m) statue 12 years ago, contacted the Legion last week and offered to cast a replacement.
Police believe two men took the statue on 17 October and drove away from the scene in a light-coloured vehicle.