Petition against Bradford-on-Avon rail ticket office closure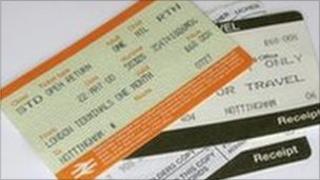 A petition with 1,200 signatures has been presented to Parliament in protest at the proposed closure of a Wiltshire railway station booking office.
The office at Bradford-on-Avon station is one of 675 in England and Wales earmarked for closure in the rail value review, the McNulty report.
Chippenham Liberal Democrat MP Duncan Hames supports the petition and presented it to the Commons.
He said the ticket office "provides a valuable service to the local economy".
"I have also written to the secretary of state for transport seeking her assurances that those ticket offices which, like Bradford-on-Avon, are proven to be an important part of local communities will be allowed to remain open," he added.
First Great Western currently operates the railway station booking office but has chosen not to extend its franchise beyond March 2013.
A First Great Western spokesperson said: "We have no plans to close any booking offices. It will be for the government to decide how it wishes to proceed in any new franchise going forward."