Olympic swimmer Sharron Davies 'may appeal' over care home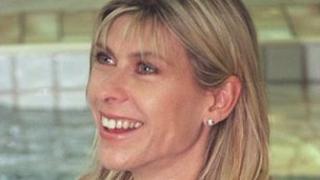 Olympic swimmer Sharron Davies has said she is considering appealing against a decision to approve a care home development opposite her Wiltshire house.
Wiltshire Council's planning committee voted in favour of redeveloping the old hospital site in Bradford-on-Avon.
Olympic medallist Ms Davies and some other residents have objected to the size of the development.
Councillors voted in favour of the scheme at a meeting on Wednesday night.
The size of the development was changed from 42 to 63 beds.
'Common sense'
Ms Davies, who won a silver medal at the 1980 Olympics in Moscow, claimed the details of the larger care home were not available when she bought her house last year.
"It did not come up on any legal search," the TV presenter said.
"If you or anybody else were in my shoes and you bought a property and you had done every legal search possible, as did 20 other people on this street, and none of it showed it, would you not be upset if something changes 48 hours after you exchanged papers?"
John Cottle, chairman of the Friends Of Bradford-on-Avon Community Healthcare, which is in favour of the home, said he thought "common sense has prevailed".
"It's not exactly what we wanted, originally we wanted an NHS-run care home," he said.
"That isn't possible so we've gone down this road.
"It will give the people of Bradford-on-Avon a health facility."