Snuggy Hoods awarded royal warrant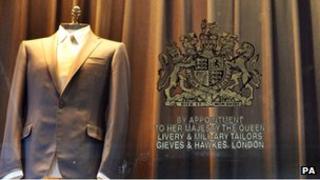 A Wiltshire company which makes hoods for horses has been awarded a royal warrant from the Queen.
A member of the Queen's staff spotted Snuggy Hoods products at a horse show and the company has been supplying Buckingham Palace for seven years.
Marilyn Harford, who set up the Holt-based firm 20 years ago, said: "When the Queen started using our products it was an honour, but this is thrilling."
There are around 850 warrant holders, recognised for excellence and quality.
They are given to those who have supplied services to the Queen, the Duke of Edinburgh or the Prince of Wales, for at least five years.
Holders may display the relevant royal arms and the legend "By Appointment" on their products, premises, stationery, vehicles and advertising.