'Green corridor' at Swindon woodland will aid wildlife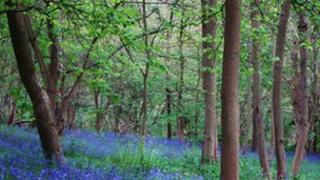 Wildlife in Swindon could be boosted by a "green corridor" which will link a nature habitat with woodland.
Rangers and volunteers are planting 100m of hedges at Croft wood stretching to Coate Water Country Park.
Nick Martin, Swindon council's cabinet member for parks, said: "The fragmentation of woodland is recognised as a threat to our country's wildlife.
"I am delighted we are creating this green corridor as it will help to combat these problems."