Mental health care of Swindon man is criticised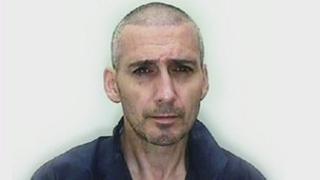 A report into how a mentally ill man was able to beat his stepfather to death has strongly criticised the care he received.
Investigators found Michael Peddar's aggressive behaviour was not acted on and his care needs were largely unrecognised.
He was one of three patients in Swindon who killed friends or relatives in a four-month period in 2007.
Avon and Wiltshire Mental Health Partnership NHS Trust has apologised.
The independent report was published by the Patient and Care Standards Sub Committee of NHS South of England.
It concluded that at the time of the incident on 14 May 2007, the trust's community mental health team had failed to recognise the levels of risk, and Mr Peddar's treatment and care needs "remained largely unrecognised".
'Service improvement'
Mr Peddar, who was 48 and a trust out-patient at the time of the killing, admitted the manslaughter of Brian Marsh on the grounds of diminished responsibility in 2008.
He was detained indefinitely in a psychiatric hospital.
The report added that recommendations from the trust's own investigation that year "have resulted in a significant number of service improvement responses for which the trust should be commended".
A 23-point action plan has been drawn up.
Hazel Watson, director of nursing at the trust, said: "I know that our systems and processes are very very much more robust than they were in 2007, the date that this inquiry report is focusing on.
"We know that the evidence that we provide as assurance to our board focuses on patient safety and focuses on people living their lives safely in our communities."