Audit of Wiltshire's war memorials to be carried out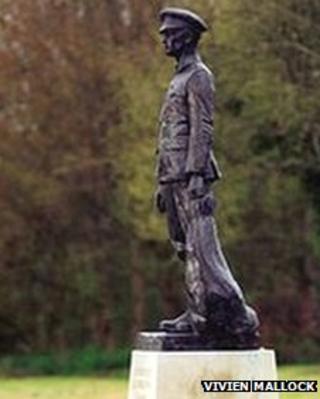 An audit of all the war memorials across Wiltshire is to be carried out to ensure their preservation.
John Rees, Memorials Officer at Wiltshire Council, has been recruited to track down the county's lesser-known memorials.
The council is not responsible for maintaining privately-owned memorials but wants to compile a definitive list to offer as a local resource.
Mr Rees said he thought many county memorials were not currently on record.
He said: "There are a huge number of war memorials in business premises and schools.
'Preserved for posterity'
"Places where workers have gone off to war and lost their lives or where workers have been killed as a result of bombing action.
"And we're trying to make sure that there's a register of where they are, who owns them and what condition they're in."
The audit is being carried out in partnership with the UK National Inventory of War Memorials, a national database of war memorials administered by the Imperial War Museum and English Heritage.
"Because of their age, a lot of war memorials are beginning to fade and we want to make sure that the information on them is preserved for posterity," said Mr Rees.