'Bad reputation' causing Swindon GP recruitment problems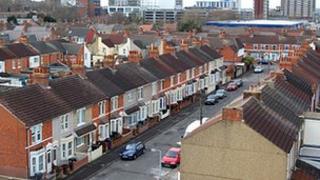 Swindon's "bad reputation" is one of the reasons a medical practice has had trouble recruiting a new doctor, a GP has said.
Dr Sharon Shmueli, from the Lawn Medical Centre in the town, said there had been only two applications for an advertised job.
She attributed the situation to changes to GPs' pay and Swindon's image.
Helen Miah, head of culture at Swindon Borough Council, said the town had an "underground culture".
Dr Shmueli said: "I think Swindon has quite a bad reputation so either people don't know it or they've heard not very good things about it.
"We have to compete with places like Oxford, Bath, Bristol and Cheltenham.
"Swindon does not attract a lot of young people who want to live and work here."
'Great places'
But she said she thought the "biggest problem" the practice was experiencing was that it could not find people willing to be partners.
"The salary of partners has fallen down so dramatically in the last five years and the work that we are doing has almost quadrupled.
"We are expected to do more hours, we are expected to do commissioning groups and be involved in quite lot of work besides just caring for patients."
Christian Slade, from CB Slade estate agents in Cricklade, said there were some "great places" in Swindon, such as Lydiard Park and Coate Water.
He said: "I think that's the shame, when people from the outside are looking in, they're seeing the 1960s concrete jungle of the town centre whereas actually Swindon's got quite a lot more to offer than that."
Ms Miah added: "We have more people singing in choirs, more people in amateur dramatics groups, more young people learning musical instruments than any other place that I've ever lived in.
"It's almost like we are so busy doing our own culture that we forget to shout about it."