Swindon auditions search for the town's opera stars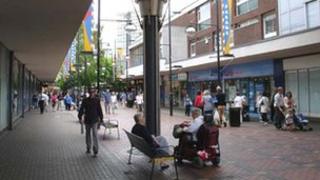 Auditions for Swindon: The Opera have taken place with the script being revealed for the first time.
The opera, which received £60,000 of Jubilee Lottery money, is being created and performed to celebrate 60 years of life in Swindon.
Local residents will be used in the performance along with involvement from Swindon schools, societies and other community bodies.
The Steam museum will be the venue for four performances of the opera in July.
'Singers'
Matt Fox, who wrote the script, said that those turning up did not need to be professional singers.
"It is a singing-based show so we are obviously looking for people who are singers," he said.
"But even if people are not interested in being in principal roles we are also looking for a full community chorus and that can be anyone who wants to get up on stage to sing a song."
Swindon's history and culture, from the 1952 coronation to the Queen's Diamond Jubilee this year, will be brought to life on stage by the opera.
The town's Janice Thompson Performance Trust, which operates as an education charity, is staging the production.