Tidworth stolen war statue 'will be replaced'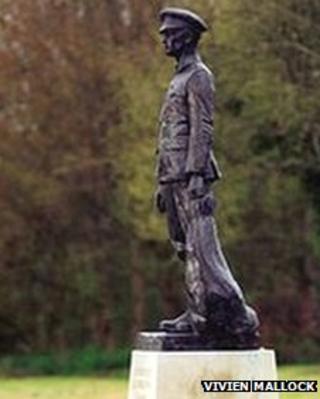 A war statue stolen from the grounds of the Royal British Legion in Tidworth, Wiltshire, is to be replaced.
The 4ft high (1.2m) bronze cast of a World War I soldier was stolen in October and club members said they had lost all hope of having it returned.
Spokeswoman Ann Green said at the Legion's AGM that it was decided the replacement should be cast in bronze.
Other options considered included having it cast in resin or being replaced with a stone memorial.
Ms Green added that the statue would be replaced as soon as the foundry can recast it.
The sculpture was made as a "one-off" by Hampshire-based Vivien Mallock.
Unusually she had kept the mould - which would normally be destroyed after the casting - and contacted the group to offer a replacement at cost price.