Trowbridge schools set up services company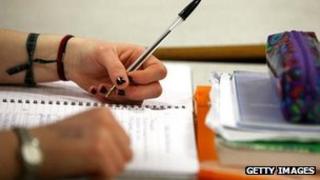 Twenty schools in Trowbridge are to set up a company to buy in services to save money.
Collaborative Schools Ltd will choose services such as counselling sessions and access to activities for pupils.
Wiltshire Council has set up the scheme and is also the supervising authority.
Cabinet member Lionel Grundy said: "When schools work together like this it can only benefit the pupils and with our backing we hope this scheme will become a success."
The money to buy in the services will come from the funding schools already receive, and the council has said the firm will operate as a social enterprise where surplus funds will be used in the interest of improving education for pupils across Trowbridge.
Headteacher at The John of Gaunt School, Andy Packer, said: "This will place Trowbridge schools at the vanguard of co-operative working for the benefit of children, families and schools across an area."
The hope is the company will also improve deals for the Free Time Disadvantaged Scheme where pupils from disadvantaged backgrounds are allocated up to £200 in vouchers which they can use at leisure centres, activity clubs and local gyms.