New water source found for Wiltshire pumping station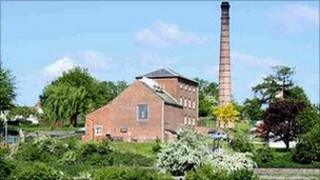 A Wiltshire tourist attraction, reliant on weekly deliveries of fresh water after its supply failed, has spent £20,000 on a new water source.
For seven months Crofton Pumping station, near Marlborough, has had to buy in water after tests revealed its water source was "heavily polluted".
The source, a deep level borehole, had provided water to a cafe, toilets and cottages at the historic attraction.
The Kennet and Avon Canal Trust said a new borehole had now been drilled.
The pumping station, built in the 1800s, is run by Canal Trust volunteers as a museum exhibit.
Mike Rodd, from the trust, said: "The existing borehole was possibly too shallow and, with underground water levels low, the theory is that there wasn't enough fresh water in the aquifer to prevent canal water seeping into the borehole.
"The new bore hole is deeper and further up the hill, well away from the canal.
"It cost in the region of £20,000 and, with the cost of shipping water in, the trust has taken a hit of about £25,000 - but we've now got a very good supply of water."
The Pumping Station is due to reopen on 10 March.