Wiltshire death crash bus driver's sentence cut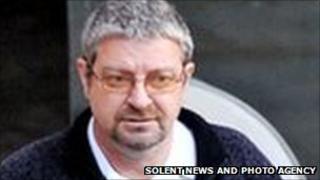 A Wiltshire bus driver who ran over a six-year-old boy has had his sentence cut on appeal.
Adrian Shearing, from Trowbridge, accidentally pressed the accelerator instead of the brake pedal, killing Finlay Connor on 14 March 2011
He pleaded guilty to causing death by dangerous driving last year and was sentenced to two years and four months.
The three judges reduced his sentence to 18 months and in a separate appeal upheld his conviction.
'Right sentence'
The accident happened outside Woodborough School, near Pewsey, as Nicola Connor was dropping her son off at the school gates.
Prior to the accident, Shearing's coach had been involved in a collision with a tractor.
Finlay's mother also suffered fractures to her skull, pelvis and legs in the accident.
During the hearing, Mr Justice Hughes said: "The defendant is seen to have been making particular steps to take care, such as choosing to park where it was the safest.
"We can understand why anybody might wonder whether he was irritated and acting in haste because of the damage done to his coach by the tractor, but the CCTV evidence suggests the opposite.
"This case involves the tragic death of a child and serious injuries to his mother as well.
"However Shearing's culpability is below the norm of the lowest level of causing death by dangerous driving.
"The right sentence for this offence would have been one of 18 months."