Smiths News buys Wiltshire-based Hedgelane Ltd for £38m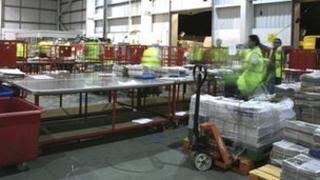 Smiths News has spent £38m on one of the UK's biggest suppliers of school stationery and equipment.
The Swindon-based company confirmed it had taken on Hedgelane Limited, also based in Wiltshire, which includes The Consortium and Early Years brands.
Smiths News, once part of WH Smith, is a major distributor of newspapers and magazines but has seen sales fall.
It is hoped the acquisition of Hedgelane, which employs 260 people, will help the company expand.
Chief Executive Mark Cashmore said the deal was a "significant step forward" in its diversification strategy.
The company demerged from WH Smith in 2006 when the retail chain was separated from its news distribution arm.