Two managers leave 'inadequate' Wiltshire children's services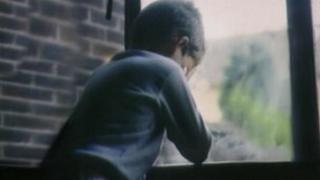 Two managers of a children's services department that was subject to a damning Ofsted report have left.
The report, published on 24 April, strongly criticised the Wiltshire authorities for failing to adequately protect vulnerable children.
Wiltshire Council confirmed that one senior manager had retired and another had taken up employment elsewhere.
The authority, which runs the service alongside the NHS and police, said it was making improvements.
The Ofsted report rated earlier stages of intervention as "inadequate" and not meeting the minimum standards.
The part of children's services that involves taking children into care was considered to be adequate.
'Most important'
The stages of intervention known as safeguarding services attracted most criticism.
Inspectors found several cases where special protection plans were supposed to have been in place for vulnerable or at risk children, but were not.
The report also criticised the management of the service.
Jane Scott, leader of Wiltshire Council, described the care of vulnerable children as "the single most important thing the council does".
She said the authority was putting all the resources it could into the department to bring it up to standard.