400 jobs at risk at Swindon pharmaceutical site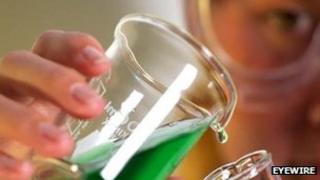 More than 400 jobs are at risk in Swindon after the pharmaceutical company Patheon said it is to wind down its UK operation.
The company is now beginning a consultation process with employees at its Dorcan Way site.
A company spokesman said the "plan of termination" will be put into effect over the next two to three years.
Staff at its Abingdon site have been told of redundancies but it not yet known how they will be affected.
A company spokesman said as a result of its restructuring plans "certain adjustments" will be made to the "scale and scope" of the business at its Swindon facility.
The US pharmaceutical company also operates at a site in Milton Park in Oxfordshire. Staff there have also been told a redundancy process is under way.
"It seems that for some time this company has been trying to sell the particular plant, or part of the plant, at Swindon," said the Conservative MP for South Swindon, Robert Buckland.
But he said there were still "thousands of jobs in Swindon in the private sector".
"In fact, Swindon of all the towns and cities in Britain has the highest proportion of private sector employment.
"So, whilst this news in concerning and worrying, the picture overall is still a very positive one."
Mr Buckland added he will be meeting with Patheon to try and encourage a sale of the business.