Cunard worker Paul Trotter jailed for abusing boys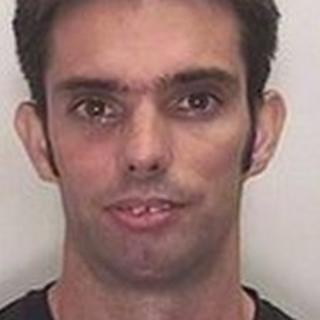 A man who sexually abused 13 boys in his care while working as a children's activity supervisor on cruise ships has been jailed for four years.
Paul Trotter, 34, filmed himself assaulting children on board three ships operated by Cunard.
Swindon Crown Court heard the offences, most of them against children under the age of 13, happened between 2007 and 2011. He no longer works for Cunard.
Trotter, of Pontefract, West Yorkshire, admitted the abuse.
He was ordered to sign the sex offenders register for life and banned from working with children for life.
Judge Douglas Field also made Trotter subject to an extended period of four years on licence once he is released from prison.
'Deep-seated obsession'
Passing sentence, Judge Field said he believed Trotter posed a "significant risk" to members of the public.
"I have decided that as a result of the extent and nature of your offending that you are dangerous.
"You have a deep-seated obsession and there is a significant risk of members of the public coming to harm."
Speaking outside court, Det Insp Nicki Davey said Trotter abused the trust placed in him by the children and their parents.
"With the co-operation of Cunard and a complex investigation we were able to bring Trotter before the court and prevent him from continuing to abuse.
"His actions will have caused a great deal of distress to the families involved and other worried parents and we hope that today's sentencing will provide them some reassurance."
'Evil man'
But a statement released after the case by the family of one of his victims said they were "extremely disappointed" at Trotter's sentence.
"We do not believe this sentence is a strong enough deterrent to paedophiles.
"Long after this calculating and evil man leaves prison, we face the prospect of our children coming to understand fully what happened to them and the possible long-term impact of the abuse."
At an earlier hearing Trotter admitted 12 counts of sexually assaulting a child under the age of 13, one count of sexual activity with a child under the age of 13, five counts of taking indecent images of a child, five of making indecent images of a child and one of possessing indecent images of a child.
The abuse took place between November 2007 and August 2011 on board the Queen Victoria, the Queen Elizabeth and the Queen Mary 2 vessels.