Locarno demolition and revamp expected to be refused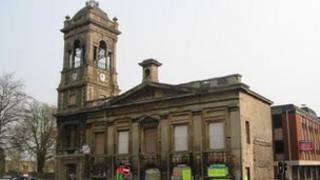 Conflicting plans to revamp the Locarno building or demolish it are both set to be refused by Swindon Borough Council.
The site owner Gael Mackenzie has applied to demolish the landmark through his company Best Bar None Ltd.
But Bach Homes wants to extend a previously approved application which has since expired.
If the refusal is approved by councillors later, developer Bach Homes has said it intends to appeal against the decision.
The revamp involves a mixed-use development for 115 apartments and three shops or restaurants, as well as a new registrar office.
The Locarno, in Old Town, has been derelict for a number of years and been subjected to several arson attacks.