Family pays tribute to Costi Voulgaris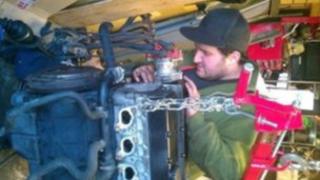 The family of a man who was killed in a crash in Swindon has paid tribute to a "much loved son and brother".
Nineteen-year-old Constantine Voulgaris, known as Costi, was a passenger in a car that left the road and hit a tree in Swindon last week.
"His tragic death has left us with a big hole in our hearts," his family said.
"The overwhelming response from his friends has kept us going through this terrible time."
"We all would like to say thank you to everyone for their support," the family added.
The funeral is due to take place on Mr Voulgaris' birthday, Monday 25 June, at Kingsdown Crematorium in Swindon.