Swindon man Orville Vaughan jailed for historical rapes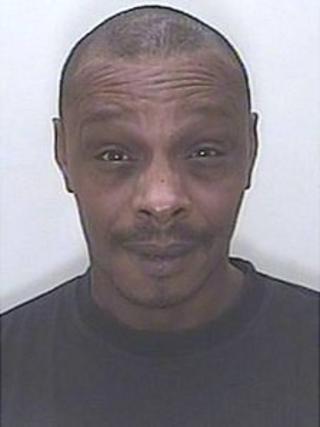 A Swindon man has been jailed for 13 years for two historical rapes.
Orville Vaughan, 52, of Allington Road, was sentenced at Swindon Crown Court after he was convicted of two counts of rape last month.
Both victims were teenagers at the time of the attacks. He was found not guilty of a third count against a third woman.
His first victim, who was aged 13 when she was assaulted in the 1980s in a town centre carpark, said she now felt "free" following the result.
The woman did not tell anyone about the incident for 28 years.
When she did, the police at first said there was not enough evidence for a conviction but after she appealed on the internet, two other women came forward.
'Never too late'
"It's never too late, whether it be 10 years, 15, or 28 like mine," she added.
"Go to the police, don't carry it with you.
"Knowing I can go out of my door, go anywhere I like in Swindon now and that I'm not going to bump into him. I feel free."
In a statement from Wiltshire Police, Det Sgt Rob Findlay, who led the cold case review, said justice had now been done.
"The rapes happened a long time ago and caused great distress to the victims at the time and in the years since," he added.
"I would like to commend their bravery in coming forward to give evidence."
Vaughan will be placed on the Sex Offenders' Register for the rest of his life and banned from working with children on his release.