Kennet and Avon Canal Trust launches £1m campaign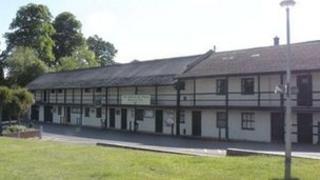 A canal trust is hoping to raise £1m to redevelop its Wiltshire headquarters.
The Kennet and Avon Canal Trust is based at the council-owned wharf building in Devizes.
Last year the trust faced repair bills totalling almost £500,000 and was considering moving out of the 200-year-old building.
But Mike Rodd, the trust's chairman, said it has renegotiated the lease agreement and is launching a £1m campaign for renovations.
The trust is currently looking into heritage grant proposals and is seeking donations from local people.
Mr Rodd said: "We would welcome any support - physical or financial - to ensure that this magnificent building is preserved on a working basis for use by the whole community, and that the Kennet and Avon canal remains an exceptional place, enjoyed for its beauty, history and buildings."
The building houses a shop, museum and cafe.
Since moving into the former warehouses, the trust has spent more than £100,000 on repairs including carrying out work on cracked beams and rotten floors.