Salisbury wildlife centre seeks new hospital site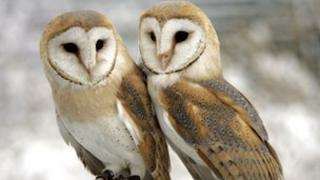 An animal rescue centre in Wiltshire says it is in danger of closing if it cannot find a new home.
Wiltshire Wildlife Rescue said its current premises at Winterslow were likely to be put up for sale by the landowner at the beginning of 2014.
"We've got round about one year to find new premises for the wildlife hospital," the spokesman said.
The organisation was founded by Phil Groombridge in 1988 after he rescued an injured swan in a Salisbury park.
He dedicated his time to providing a 24 hour emergency service for sick or injured wildlife in the Salisbury and South Wiltshire area, started a helpline and built a care centre to house and care for the rescued animals and birds.
Mr Groombridge is now retiring due to ill health and volunteers Kevin Drew and Richard Solley are taking over the running of the not-for-profit organisation.
Mr Drew said the hospital was currently home to three foxes, a pair of barn owls and several other birds.
He said Wiltshire Wildlife Rescue was looking for a piece of land with an outbuilding, preferably with a source of electricity, in the Salisbury area.
"We can pay bills but not any rent," Mr Drew said. "We rely on the goodwill of the public.
"If we can't find these new premises, we'll be forced to close and we don't want that.
"Every penny we earn goes back to the animals, to try to get them released back to the wild."