Victoria Road in Swindon is closed again for resurfacing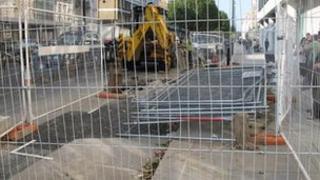 A major road in Swindon is to be closed again for up to 10 days for resurfacing work.
Traffic on Victoria Road in Old Town is due to be restricted to a single lane for a week from 09:30 GMT until 15:30 BST.
From Monday 8 October the road between Prospect Place and Cross Street will be closed completely for up to 10 days.
It comes three weeks after the road was closed for seven days for emergency sewer repairs by Thames Water.
Councillor Keith Williams said: "If we delay the resurfacing work we run the risk of even more carriageway damage being caused by freezing weather over the winter, which would add to the overall cost and potentially lead to an even longer closure in the spring."