Roadworks on Victoria Hill in Swindon are called off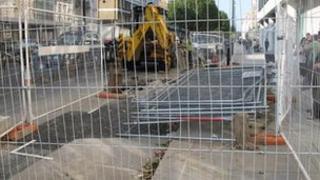 Plans to close a major road in Swindon for up to 10 days for resurfacing work have been postponed.
Swindon Borough Council had planned to close Victoria Hill from Prospect Place to Cross Street on Monday.
But the work was called off after Thames Water started emergency work on a sewer on nearby Devizes Road.
Thames Water shut Victoria Hill several weeks ago which had led some motorists to drive their cars on the pavement to avoid the closure.
The firm was repairing a collapsed sewer.