Post office to open in Wiltshire village church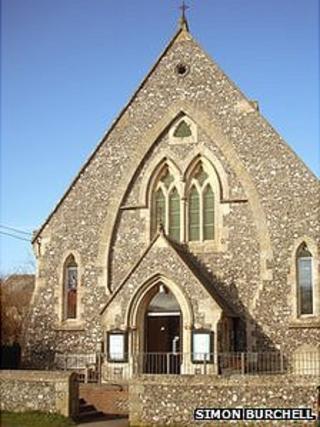 A post office and shop are to be opened inside a 150-year-old church in a village in Wiltshire.
The United Reformed Church Chapel in Broad Chalke near Salisbury has been granted planning permission by the council.
The Chalke Valley Stores, which is due to open in June, has been given permission to trade seven days a week.
But The Rev Julian Thomas said there were no plans for the shop to open on a Sunday.
The 19th Century chapel, with a congregation of 12 regular worshippers, underwent refurbishment in 2005 to create a flexible community building.
Now, with the village's current post office and village shop due to close in May, the chapel's under-utilised space is to be developed.
Ashley Truluck, the chairman of the project's start up committee, said: "It's possibly the finest chapel building in the valley and we're very keen to keep it and to use it.
"But if there's a wedding or a funeral service going on, we will close out of respect - so they can have the whole chapel," he said.
During the 10-week development, which is due to begin in May, the chapel's communion table will be moved to nearby All Saints' Church.
"If one goes back hundreds of years, churches were very much the centre of their communities," said The Rev Thomas.
"Even great cathedrals were meeting places where people came, not just for worship, but to meet and transact all kinds of business as well.
"So it's placing the church very much at the heart of the community."
The Chalke Valley Stores will be run by a full-time manager and up to 70 volunteers.