New drug abuse service for Wiltshire prison inmates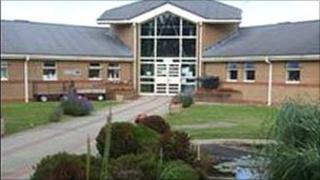 Inmates at a prison in Wiltshire are to be supported by a new specialist drugs and alcohol abuse service.
The service, run by the Rehabilitation for Addicted Prisoners Trust, is to be launched at Erlestoke Prison in April,
The use of illegal substances by inmates is at its lowest levels ever, according to the prison's governor.
But it is hoped the service will allow prisoners to stay clean and help them rebuild their relationships with family and friends.
Gary Reed, the prison's head of substance strategy, said: "It acts as a reminder of the consequences of their addictions and the crimes that they committed because of these addictions.
"So they have some therapy, some peer group support, they go through lectures and they have some goal settings as well."