Wiltshire free school bid submitted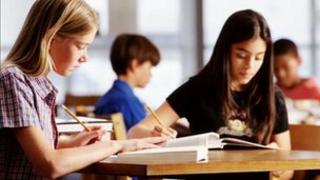 A bid to create a free school for over-16s in Wiltshire has been submitted to the government.
A Salisbury parent group has made a proposal to the Department of Education to build a 400-place sixth form college, citing a current lack of facilities in the city.
Free schools are semi-independent state schools set up and run by parents, teachers and charities.
Wilton Park School has also recently announced plans for a free school.
Those behind the proposals in Salisbury say post-16 education places are desperately needed with about 750 students travelling daily out of the city for further education.
'Lack of capacity'
Neil Owen, of campaign group Salisbury Sixth Form Colleges, said students currently face up to an hour and a half commute to colleges in Hampshire.
"We don't have the capacity of a standard normal sixth form in central Salisbury," he said.
Andy Woolley, from the National Union of Teachers, said the word free school is a "misnomer".
He said: "They are free in one sense, they are free from democratic control. They are unlike current schools - there is not the sort of governing body which has a democratic accountability in the locality."
Mr Woolley also said they are "untried and untested" in Britain and pointed to Sweden which has had free schools for 20 years.
"Politicians there are now blaming them for 20 years of declining education standards," he said.
There are currently 79 free schools operating in England, but none in Wiltshire.
The proposed free school would focus on science, technology, maths and engineering.
The bid is supported by three Laverstock secondary schools, Wyvern College, St Edmund's and St Joseph's.
If approved, the new college will open in 2014.