Salisbury Crematorium 'out of bounds' to mourners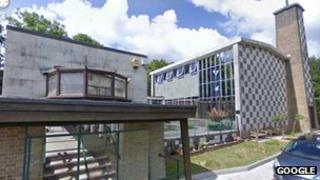 Mourners will be unable to attend cremations at Salisbury Crematorium while renovation work is being carried out, the council has confirmed.
The £2.35m improvements on the 1960s building are due to restart in March.
Work had been due to begin last summer but was halted after English Heritage gave the building listed status.
A council spokeswoman said, while work is being carried out, cremations would continue but "unfortunately the family will not be able to attend".
Planning permission was granted last March to renew two cremators, install mercury abatement and emission control equipment to ensure the site complies with EU regulations, expand the car park and create an additional chapel space.
Before work could start, English Heritage awarded the 53-year-old building Grade II listed status and a prevention order blocked the scheme.
Since then Salisbury City Council, working with English Heritage and Wiltshire council's conservation staff, resubmitted plans for the building and expects work to begin mid March.
'Sensitive situation'
During the renovation work, according to a council spokeswoman, the crematorium will continue to operate at "half capacity".
Reg Williams, the city clerk, said: "The cremators will continue working and we will be holding services off-site but basically the site will be a building site and the chapel, the waiting room, the car park will be out of bounds.
"It's an extremely sensitive situation but what must be remembered at the end of this process is the facility will be significantly better to the one that is closing in a couple of weeks time."
Work is due to begin mid March and is expected to take six months to complete.