Swindon tyre slashing: CCTV image released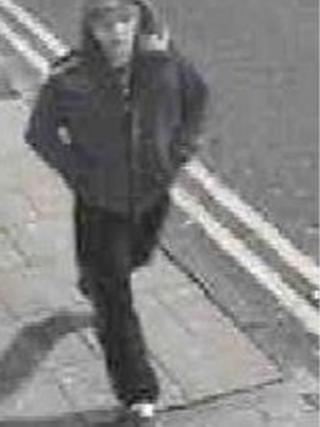 CCTV images of a man police want to speak to in connection with a recent tyre slashing spree in Swindon have been issued by police.
Almost 100 cars were damaged in the Old Town area between 03:00 and 05:00 GMT on 21 February.
Two people, who were arrested on 23 February, have been released without charge.
A Wiltshire Police spokesman said the man in the CCTV had no connection to the two previous arrests.
He added that the investigation was ongoing and asked anyone who had information to contact them.
Several roads were affected including Stafford Street, Dixon Street, Prospect Hill, East Street, Wood Street, Evelyn Street, North Street, Raggett Street, Westlecot Road and Berenger Close.