Arrests over Swindon street attack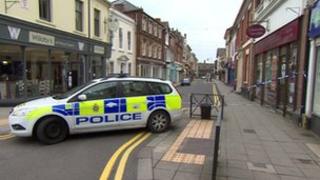 Two men have been arrested after another man was found in a Swindon street with serious head injuries.
The victim, aged 27, had a "significant brain operation" overnight and is in a critical condition in hospital, Wiltshire police said.
He was discovered outside the Kings Arms Hotel in Wood Street, Old Town, in the early hours of Monday.
Two men, aged 27 and 25, were arrested in connection with the assault. The 25-year-old man has been released on bail.
The injured man is in the John Radcliffe hospital in Oxford.