Care centre re-named following Winterbourne View scandal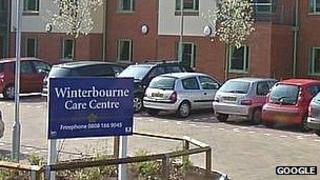 The Winterbourne Care Centre in Salisbury is changing its name after receiving "a lot of hate mail".
It follows the abuse of patients by staff at the unconnected Winterbourne View private hospital, near Bristol, uncovered by BBC Panorama.
Helen Pessell, from the Salisbury care centre, said following a repeat showing of the Panorama programme the company had decided "enough was enough".
The care home will be renamed Laverstock Care Centre.
The centre, on the outskirts of the cathedral city, provides nursing care for up to 80 older people.
Following a recent Care Quality Commission inspection, it met all of the five relevant standards.
In contrast, Winterbourne View in Bristol has been closed down and six care workers jailed after an undercover reporter secretly filmed support staff slapping patients, pinning them under chairs and giving them cold punishment showers.
'Nasty e-mails'
Ms Pessell said it was unfair the Salisbury care centre had to "carry the legacy" of the scandal.
"When it was all happening there was a lot of hate mail and nasty e-mails and a lot of phone calls which really distressed everyone here," she said.
"And when there was a repeat Panorama programme, where it all came out again, it was then that the company decided that enough was enough."
A competition was held among staff to rename the centre and the Laverstock Care Centre was chosen.
"It reflects the fact that we're part of the community here," said Ms Pessell.
"We look over Laverstock Downs and I think it's a really good name to go forward with."