Bradford-on-Avon petition to protect golf course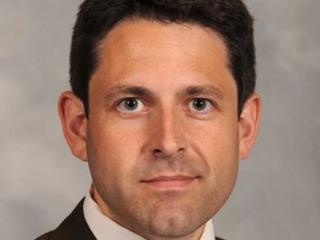 Opponents of a plan to build homes on Bradford-on-Avon's nine-hole golf course have collected 1,200 signatures on a third petition.
Barrett Homes has said it will challenge Wiltshire Core Strategy which prevents development on the land.
In 2008 an application for houses was turned down following a mass campaign including a 2,000-name petition.
A year later a similar application for 195 new houses was fought off by another mass campaign .
'Traffic pollution'
Marion Collett, who is leading the campaign Keep Bradford Green said: "We are horrified at another attempt to build on the golf course, especially after the people of Bradford made their opposition so clear the last time this was attempted.
"An official report has stated that the site is contaminated. Wiltshire Council themselves have pointed out that more traffic would be driven through the town centre, which is suffering traffic pollution already, and the council has also noted the lack of suitable access."
The previous campaigns were backed by Chippenham MP Duncan Hames, who wrote to everyone in the affected area to alert them to the plans.
Mr Hames tweeted on Tuesday evening that he will be: "Receiving a 1,200 name petition outside County Hall to protect Bradford-on-Avon golf course from speculative development."
Mrs Collett said the group will be dropping leaflets through doors and giving information on how people can sign the petition.
'Future development'
"We managed before to stop it with support so we are hoping to push it out again," she said.
A public meeting is due to be held on 7 May where people seeking changes to the Wiltshire Core Strategy can put their views.
"Barratt has an ongoing development programme to identify potential sites for future development," said Ralph Hawkins, Barratt Homes' development director.
"As part of this role we will be attending the public examination as an interested party."
Wiltshire councillor Fleur de-Rhe Philipe, said: "Input from local people has been integral in forming this strategy and we will continue to keep Wiltshire's communities updated as this document goes through the examination in public."