Swindon music venue The Furnace shuts after name change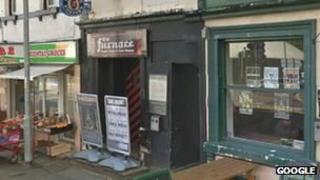 One of Swindon's oldest music venues, which recently underwent a name change and refurbishment, has closed.
The Furnace in Commercial Road, which is owned by Enterprise Inns and re-opened as Basement 73 two weeks ago, has shut with immediate effect.
The alternative music nightclub has hosted bands including Therapy?, Del Amitri and Mastodon over the years.
Promoter Ed Dyer blamed the economic climate and said the landlord no longer found the club "financially viable".
He said: "I'm absolutely gutted. People have lost their jobs.
"The timing is bad as we had lots planned for the future, but people just don't have the money to spend on leisure pursuits, and going to see bands is seen as a luxury these days."
'End of an era'
Mr Dyer said about 10 members of staff had been made redundant.
The 300-capacity club has hosted regular live music events since it opened in the 1970s.
Its most commercially successful period was in the early 1990s when it was known as Level 3, after its split-level interior layout.
Local music promoter Dave Franklin said the closure meant the "end of an era".
"Under its various names the club has been the nerve centre of alternative music for as long as I can remember," he added.
An Enterprise Inns spokesman said it was "in discussions" with the landlord about the club, but wanted to reassure local residents that the adjoining pub, The Rolleston continues to trade.
The landlord was unavailable for comment.