Hitachi Capital to build new £7m HQ in Trowbridge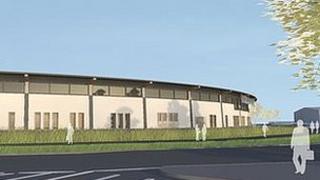 Hitachi is to build a new £7m headquarters for its fleet vehicle management business in Trowbridge.
Hitachi Capital (UK) PLC will move 120 staff from existing premises on Canal Road in the town to a new site on the White Horse Business Park.
It marks the first time Hitachi's fleet vehicle management department has purchased the freehold on a plot of land anywhere in the world.
The company also said it plans to create 60 further jobs at the new site.
Hitachi Capital's Jon Lawes said the reason for the expansion was that the company had "grown substantially" over the past three years.
He said: "We've doubled our business, and we now manage over 30,000 vehicles.
"We need to move. We've outgrown our current site and we've been fortunate enough to get investment from our parent company in Japan to expand here in Trowbridge."