Wiltshire sports programme attracts hundreds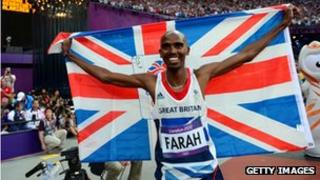 More than 800 people across Wiltshire have signed up to a sports programme aimed at rekindling last summer's London Olympics spirit.
The challenge involves setting personal targets to walk, run, swim or cycle to "win" bronze, silver or gold medals.
Tamzin Earley from the council said: "People were inspired by last year by the performances they saw and want to get active because of it."
A similar challenge was held last year to celebrate the Torch Relay.