Devizes mayor wants street named after shot solicitor Jim Ward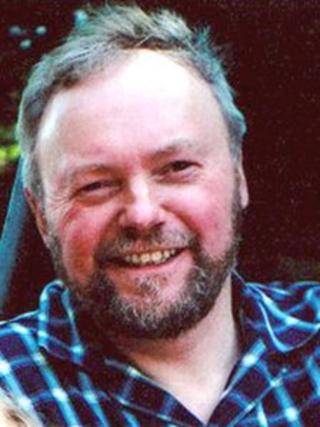 A Wiltshire mayor wants to name a street after solicitor James Ward who was murdered in Devizes last summer.
Michael Chudley, 63, of no fixed address, was jailed for 28 years on Tuesday for shooting Mr Ward at close range in his office in the town.
Mayor Pete Smith said the 58-year-old was a "fine man" and it was "only fitting that we do something".
A Wiltshire Council spokeswoman said its policy "does allow streets to be named after people living or dead".
Mr Ward, who was the principal solicitor at MGW Law in St John's Street, had been working at his desk last July when he was shot.
The father-of-three who lived in Westbury and was known to friends as Jim, died three weeks later in hospital.
'Only fitting'
"Jim was a very, very good man - he'd help anybody if he could," said Mr Smith.
"It's a shame that you've got to die before you get a street named after you but it would be ideal to name a street on an estate after him.
"I think it's only fitting that we should do something."
A Wiltshire Council spokeswoman said naming a street on a new development was the "easiest option".
"It's up to the town council, parish council and developer - if it's a new development - to agree on an acceptable street name before submitting the formal application to Wiltshire Council," she said.
"But we haven't had anything through yet."