Derelict 'eyesore' house in Swindon to be sold at auction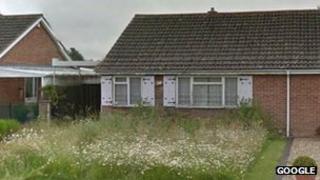 A house in Swindon which has been empty for more than 10 years is to be sold at auction after the owner finally agreed to put it on the market.
The semi-detached bungalow in Covingham had been left in an unsecured state of disrepair and local residents considered it an eyesore.
Swindon Borough Council had considered a compulsory purchase order (CPO) following a number of complaints.
Councillor Julian Price said he was "thrilled" the owner agreed to sell.
The Covingham and Ward councillor had called on the local authority to act on the matter.
He said: "This outcome is a win-win for all concerned. It's a win for the local community who no longer have to see an eyesore in their area.
"It's a win for the council who now no longer needs to go to any expense to take action against the property.
"And it's a win for the owner who will receive a tidy profit from selling the property."
The owner of the property lives nearby and has been carrying out maintenance work in preparation for selling it at auction. He was unavailable for comment.