Wiltshire hospitals look abroad for new nurses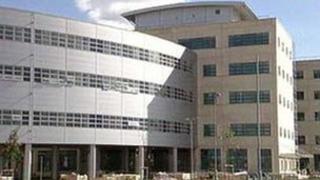 Hospitals in Wiltshire have begun holding recruitment events abroad in a bid to fill shortages in nursing posts.
So far this year, Salisbury District Hospital has filled 50 posts with nurses from Portugal.
The Great Western in Swindon is holding a recruitment event in the town to fill 80 vacancies but is also searching in Portugal, Spain and Ireland.
Nursing bosses say it is "increasingly difficult" to fill posts as the number of UK graduates has fallen.
Chief nurse at Great Western hospital, Hilary Walker, said: "It's becoming increasingly difficult and this is certainly a problem being seen across south of England and nationally.
"The number of nurses coming out from their university training - newly registered nurses - are fewer than we actually now need.
"For that reason we've determined we need to go out of England to look for registered nurses elsewhere."
The Centre for Workforce Intelligence, which provides advice to the government on workforce needs, has said there could be a shortfall of almost 50,000 nurses across the NHS in three years' time.
Health Education, the newly created body in the NHS responsible for funding nurse training, has said it has increased the number of places in the South West this year by 13% which equates to 74 more places.
This brings the total number of places up to 657.
It has also created more places for people returning to nursing.