UTC Swindon plans given green light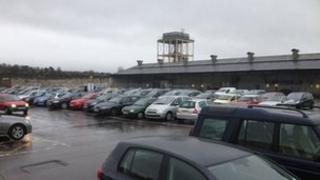 Plans for Wiltshire's first university technical college (UTC) have been given final approval by the Department for Education.
The UTC, based in Swindon, will specialise in engineering and technology, catering for 14 to 19-year-olds.
The government commitment will also include the annual budget to run the new institution.
UTC Swindon is expected to open in September 2014.
Paul Holmes from Johnson Matthey Fuel Cells, and a director of the new UTC said the government announcement was a historic moment for the college.
"[It] represents the final approval from the Department for Education to progress to opening," he added.
"UTC Swindon will be an innovative new educational facility in engineering and technology, set in a stunning building design, carefully blended in an historic setting".
Practical training
UTC Swindon will be located at premises leased on Network Rail's land on Bristol Street.
The project is a collaboration between Swindon College, Oxford Brookes University and local firm Johnson Matthey Fuel Cells.
Last month, Swindon Borough Council gave permission for a change of use and refurbishment of the proposed site at Swindon's old railway engineering works.
The government has committed to funding 24 UTCs in England.
Often a partnership between local colleges and the business community, UTCs provide vocational training alongside the national curriculum.