No charges over car tyre slash spree in Swindon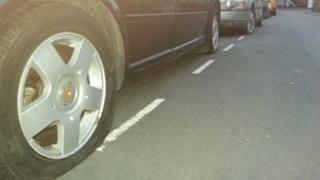 An investigation into a tyre slashing spree in Swindon has been halted because of a lack of evidence to charge anybody, police say.
The tyres of some 100 cars, parked in the Old Town area of the town last February, were damaged.
Three teenagers were arrested at the time but were released without charge.
Chief Constable Patrick Geenty said the Crown Prosecution Service decided there was no evidence to charge anybody and there was "nothing more" he could do.