Wiltshire councillors vote in favour for allowances rise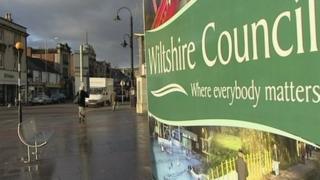 Wiltshire councillors have voted to uphold a decision to increase their annual allowance.
In November, council members voted to raise allowances for the authority's leader and deputy leader by 22%, and councillors' allowances by 1% per year.
On Tuesday, council members voted in favour of the rise by 60 votes to 24, with six abstentions.
Council leader Jane Scot, who is entitled to an allowance of £52,227 a year, refused the increase last week.
She would have been entitled to £30,722 for being council leader, £12,289 for being a councillor and £9,216 for being chairman of the health and wellbeing board.
Councillors had voted in favour of a 22% rise for the leader, the deputy leader, cabinet members, portfolio holders, chairmen of committees and area boards.
An increase of 1% was also awarded to councillors, who would be entitled to claim the £12,289 per year.
'Just shameful'
Cllr Richard Clewer said the move means he will now earn more than the minimum wage.
"I'm quite excited about that," he said.
But following the meeting, councillor Geoff Osborne said he was "really concerned" about the number of councillors "who just spoke about themselves".
"What they should be thinking about is their relationship with the public," he said.
"There is increasingly a gap opening between here [the council] and out there."
Carole Vallely, from the GMB Union, said the decision was "shameful".
"I think this will send a message to the people of Wiltshire that this is not the people they want on the council cabinet," she said.
"At a time like this, when the council is looking to find savings in its budget next year of £15m - to actually increase by 22% the allowances of council cabinet is just shameful."