Senior druid in Stonehenge road closure row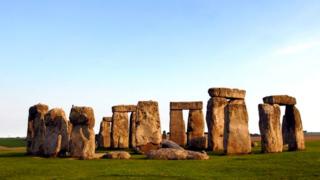 A senior druid has begun a campaign to stop English Heritage from closing an ancient byway near Stonehenge.
King Arthur Pendragon believes people have the right to park along Byway 12 near the stones instead of using the English Heritage car park.
Mr Pendragon said: "Every time they see a car parked on the drove they think to themselves, it's £6 that we've lost."
English Heritage has said the parking on the byway is a significant visual intrusion as well as a safety hazard.
Pagan ritual
Mr Pendragon maintains the closure, if approved by government, would be a case of creating an unfair monopoly for "revenue protection".
He has also claimed it is part of a wider plan by English Heritage to close off all the small byways and roads near Stonehenge.
A spokesman for English Heritage said: "Since the closure of the A344 and the opening of the new visitor facilities at Airman's Corner we have noticed more vehicles parking on Byway 12.
"Not only does this represent a significant visual intrusion in the World Heritage Site but we are concerned that vehicles turning off and returning to the A303 constitute a traffic hazard on this busy road."
The organisation has also confirmed that Culture Minister Ed Vaizey was made aware of the issues during a visit to Stonehenge last month.
King Arthur Pendragon marked the start of his campaign with a springtime Pagan ritual known as Beltane held near the monument earlier.
A main road, the A344, next to the monument was shut last June.
It resulted in people in nearby villages of Shrewton and Orcheston raising concerns their lanes had become "rat runs" for drivers avoiding congestion on the A303.